38mm 6mm 10bit 13bit output SSI solid shaft Absolute Encoder
It is suitable for automated measurement and automatic control system. it can measure angular displacement and placed speed. And can be measured values in circulation binaries or natural binaries to output
FEATURES
:
LAP zero power fixed and it is unacted on power cutting and system open and closed.
It output value of single function and strong anti-jamming capability.
Magnetoelectric principle, antipollution ability, dust moistureproof sex and strong vibration shock
resistance Precision compact structure, small volume weight and the performance is stable and reliable.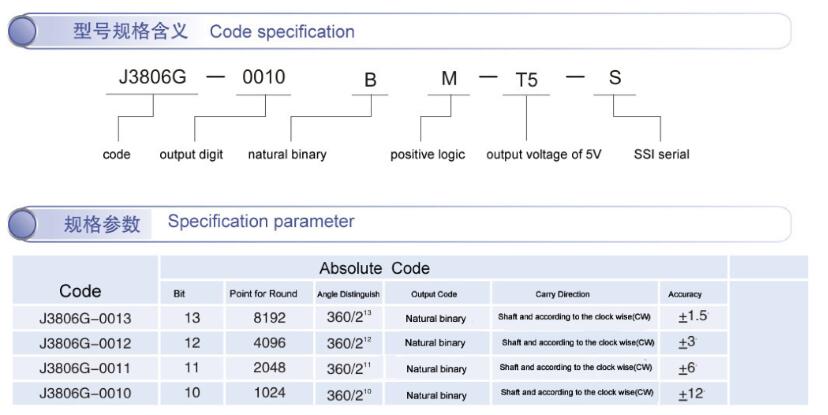 Welcome to our website! Please send your words at any time in the following form and ask us, we will contact you and provide you with the corresponding service as soon as possible. Please write in English.