Hokuyo UTM-30LX-EW Scanning Laser Rangefinder
Scanning Rangefinder

SOKUIKI sensor for intelligent robots

Model:UTM-30LX-EW
Brand:HOKUYO
Hokuyo UTM-30LX-EW Scanning Laser Rangefinder
The Hokuyo UTM-30LX-EW Scanning Laser Rangefinder has 0m and 270º scanning range. Suitable for robots with higher moving speed because of the longer range and fast response. This product could be less reliable if the sensor receives strong light such as sun light directly in the outdoor environment.
Description
Supply voltage: 12VDC ±10%

Detectable in Snowy, Rainy, Foggy and Dusty conditions

Ethernet Interface

Can be used Outdoors

IP Rating: 67
Features
Long Detection range: 30m

Wide Angle: 270 Degree

Outdoor Environment

Compact and Light: W60 x D60 x H87 mm, 370g

Multi-Echo Detection for Outdoor Applications
Specifications
Power source: 12VDC±10% (Current consumption: Max:1A, Normal: 0.7A)

Consumption current: During operation: 0.7A or less, Start-up: Max. 1A

Principle: Direct Time of Flight

Light source: Semiconductor laser diode (?=905nm) Laser safety Class 1(FDA)

Detection Range: 0.1 to 30m (White Square Kent Sheet 500mm or more), Max. 60m 270°

Accuracy: 0.1 to 10m: ±30mm, 10 to 30m: ±50mm*1

Multi-Echo function: Max. 3-output of distance data per step-1

Angular Resolution: 0.25º (360º/1,440 steps)

Scan Time: 25msec/scan

Sound level: Less than 25dB

Interface: Ethernet

Synchronous output: NPN open collector

Command system: Exclusively designed command SCIP Ver. 2.0

Connection: Power and Synchronous output: 2m flying lead wire, USB: 2m cable with type-A connector

Amblent (Temperature/Humidity): -10 to +50 degrees C, less than 85% RH (without dew and frost)

Vibration Resistance: Double amplitude 1.5mm 10 to 55Hz, 2 hours each in X, Y and Z direction

Impact Resistance: 196m/s2, 10 times in X, Y and Z direction

Indication lamp: Power (Green), Operating/Trouble (Orange), Operating: Light-up, Trouble: Blink

Communication protocol: SCIP2.2 (Exclusive command) -1

Protective structure: IP67 (IEC standard)

Weight: Approx. 210g (without cable attachment)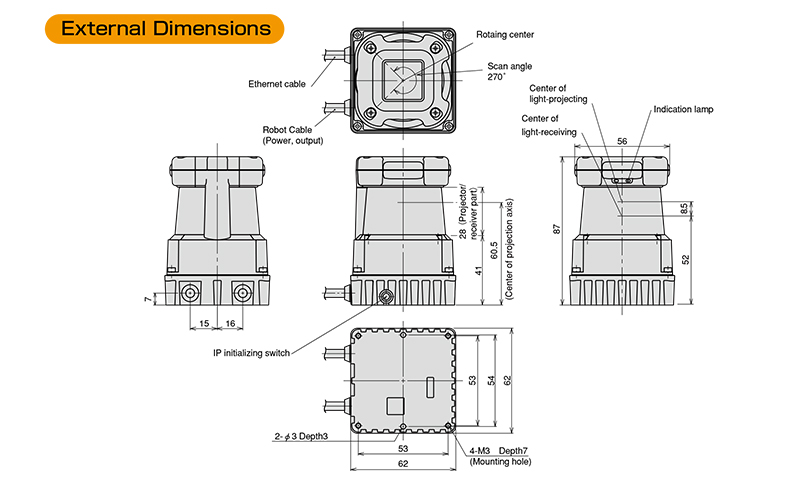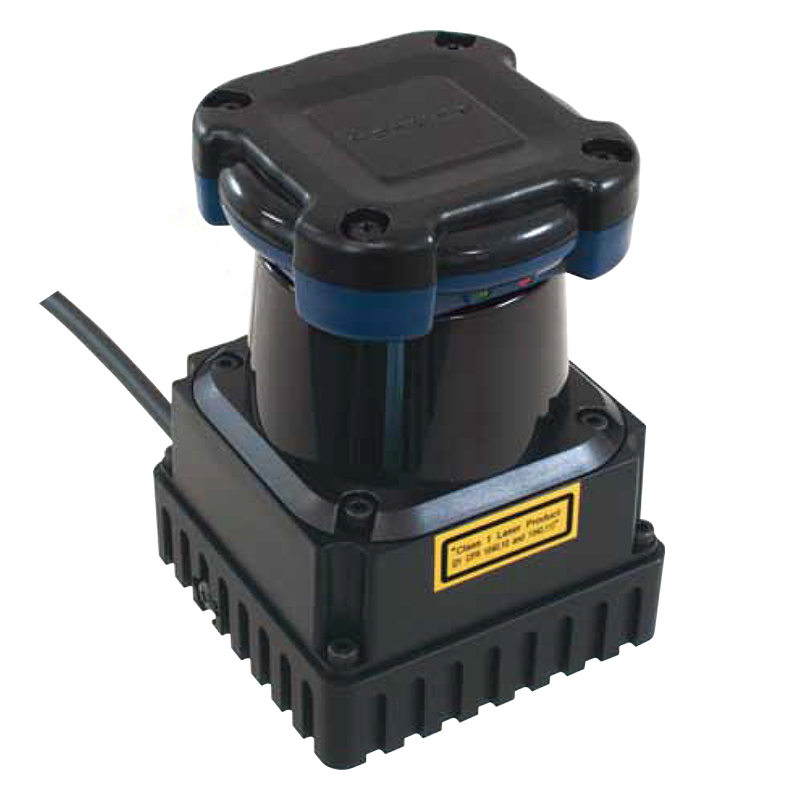 Welcome to our website! Please send your words at any time in the following form and ask us, we will contact you and provide you with the corresponding service as soon as possible. Please write in English.