ISN4006 Dia 40mm Shaft diameter 6mm Optical Rotary Encoder
Miniature size, easy assembling
2 quadrature output channel (A&B) + index signal
Housing size 40mm, shaft dia. 6mm
ISN4006 Dia 40mm Shaft diameter 6mm Optical Rotary Encoder
Features
● Miniature size, easy assembling
● 2 quadrature output channel (A&B) + index signal
● Housing size 40mm, shaft dia. 6mm
· Model: ISN4006
· Brand: YUMO
· Code: YM00000016

Feature
●ASIC devices internal, good reliability, long life, anti-jamming performance.
●Stainless steel shaft has a higher stability and protection.
●Metal shell is more solid and anti-impact.
●Outlet end use waterproof metal interface protection
●Bearing load heavy, anti-oil and water.
●Applicability to a wide variety of mechanical and industrial control.
●Resolution up to 5400 pulse.
●10 ~ 5400 pulses Optional: (Other pulses available on request)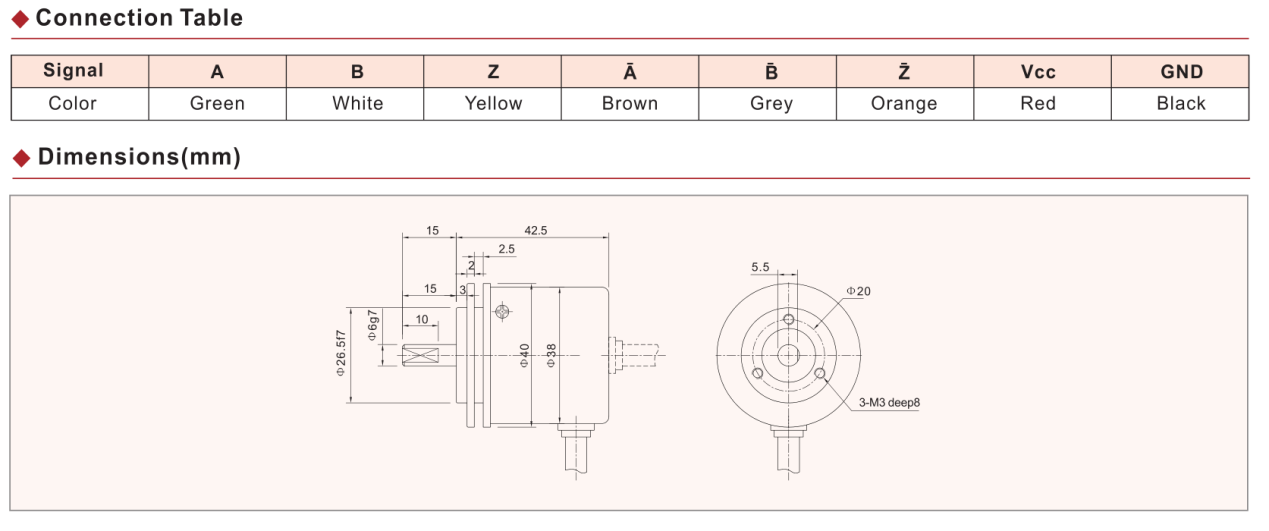 Welcome to our website! Please send your words at any time in the following form and ask us, we will contact you and provide you with the corresponding service as soon as possible. Please write in English.