YUMO SRC022-24-4P/6S 10rings 2A Electrical Contacts Capsule Slip Ring
The carbon brush holder for slip ring can be used in any electro-mechanical system that requires unrestrained, continuous rotation while transmitting power and / or data from a stationary to a rotating structure. The carbon brush holder for slip ring is also called rotary electrical interface, commutator, collector, swivel or electrical rotary joint. The brush adopt noble metal alloy material, Conducting ring Using a 900V-groove ring. It adopt multilayer noble metal alloy for plating dispose. Color-coded lead wires are used on both the stator and rotor for simplified electrical connections.

Model:SRC022-24-4P/6S
Brand:YUMO
MOQ:10
YUMO SRC022-24-4P/6S 10rings 2A electrical contacts Capsule slip ringProduct Description
The carbon brush holder for slip ring can be used in any electro-mechanical system that requires unrestrained, continuous rotation while transmitting power and / or data from a stationary to a rotating structure. The carbon brush holder for slip ring is also called rotary electrical interface, commutator, collector, swivel or electrical rotary joint. The brush adopt noble metal alloy material, Conducting ring Using a 900V-groove ring. It adopt multilayer noble metal alloy for plating dispose. Color-coded lead wires are used on both the stator and rotor for simplified electrical connections.
Specification List
Model
#Rings
Continous
DIA*LG
2
6
10
SR022 SERIES
SR022-6
6
6




φ22*19
SR022-12
12
12




φ22*28
SR022-12-2P/2S
4
2
2


φ22*28
SR022-15
15
2




φ22*29.5
SR022-18
18
18




φ22*33.4
SR022-18-3P
3




3
φ22*33.4
SR022-24
24
24




φ22*41.2
SR-022-24-4P/6S
10
6
4


φ22*41.2
Mechanical data
Specification
Unit
Operate Speed
250 rpm
Temperature range
-20ºC~+80ºC
Contact material surface
Gold - gold
The steel bearing
The precise small steel ball bearing
Electric data
Specification
Unit
Voltage
240VDC-240VAC
Currrent
Standard 2A 2 rings per ring combined with 4A
Lead size
Colour coded FPE insulated lead wires
Standard Lead length
250mm
High pot
500VAC@60Hz 60S
Insulation Resistance
1000MΩ/500VDC
Dynamic contact Resistance
<0.01Ω
Product Pictures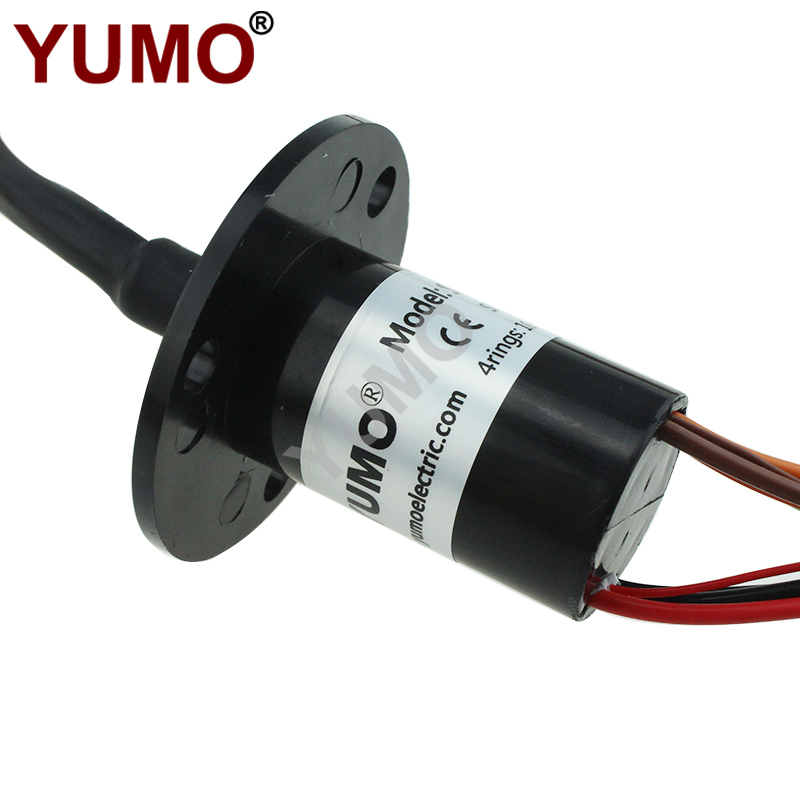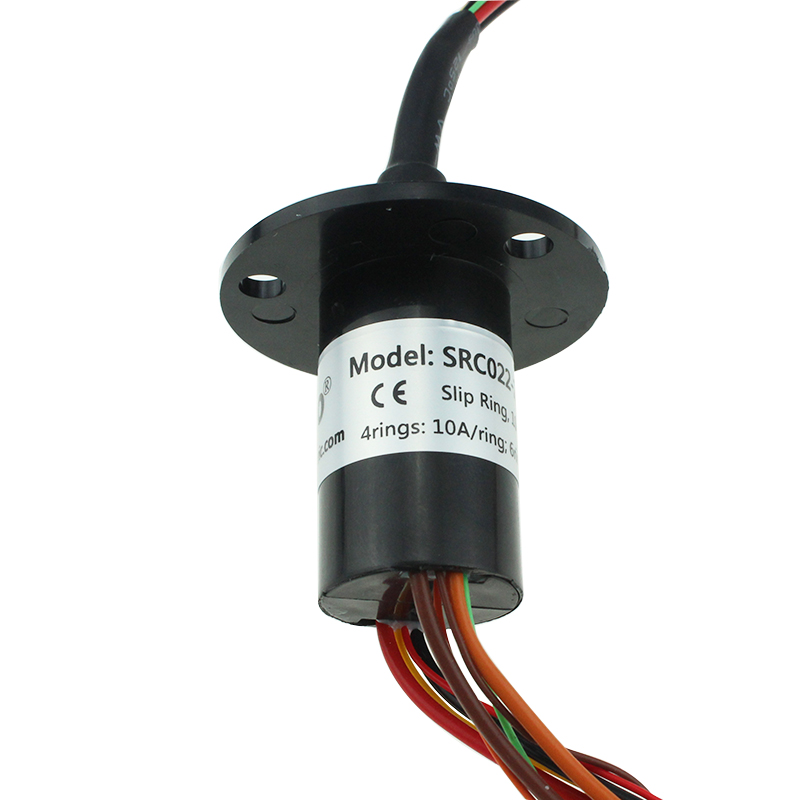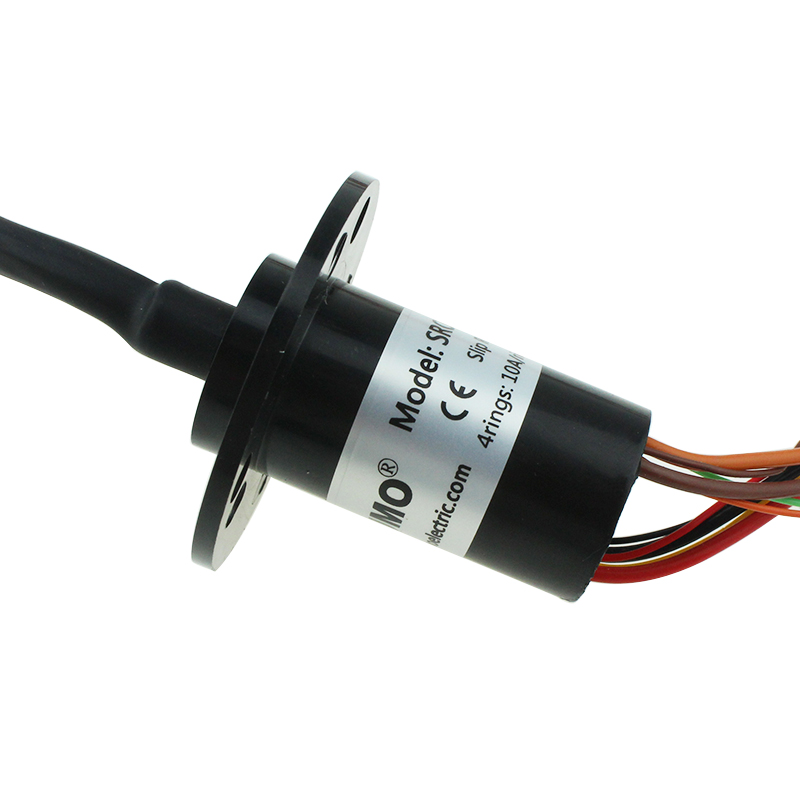 Welcome to our website! Please send your words at any time in the following form and ask us, we will contact you and provide you with the corresponding service as soon as possible. Please write in English.